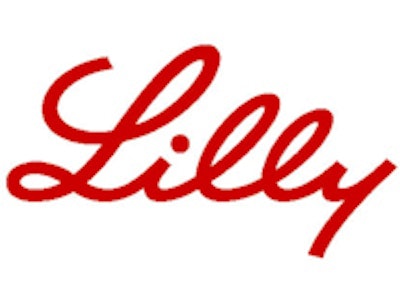 Three women have filed suit against the U.S. Centers for Medicare and Medicare Services (CMS), seeking to invalidate the agency's reimbursement policy for PET beta-amyloid scans to detect early signs of Alzheimer's disease. The litigation charges that CMS overstepped its authority when it implemented the policy last year.
At issue is a final decision that CMS issued on September 27, 2013, in which the agency said it would reimburse for beta-amyloid PET scans only under certain circumstances as part of clinical studies. The ruling was widely seen as a blow to Eli Lilly, which in 2012 launched its Amyvid (florbetapir F-18) agent in the U.S. but had not yet secured Medicare reimbursement for the agent.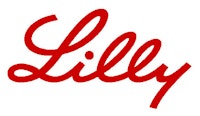 According to court documents filed in the U.S. District Court for the District of Columbia on September 5, the plaintiffs assert that CMS overstepped its authority under the Medicare Act to approve payments for medical services, and that it held beta-amyloid PET agents to a higher standard than other products. Specifically, CMS in its 2013 ruling required that beta-amyloid PET had to demonstrate that it improved health outcomes or altered a patient's disease management in order to qualify for Medicare coverage.
"This unprecedented condition to coverage is fundamentally inconsistent with the plain language" of the Medicare Act, according to the complaint filed in the case. Such language stipulates only that coverage be provided for items and services that are "reasonable and necessary" for diagnosis and treatment.
The suit also argues that the agency's reasoning "cannot be reconciled" with its decision to approve the use of FDG-PET in similar situations.
All three women say they have symptoms of cognitive impairment that "preclude a reliable diagnosis based solely on a clinical assessment" and fall under clinical criteria for which beta-amyloid PET scans should be used. Two of the women have received PET scans and had to pay for them out of their own pocket, while the third is unable to pay.
Amyvid from Eli Lilly and its subsidiary Avid Radiopharmaceuticals is approved for injection as a diagnostic radiopharmaceutical for PET imaging of beta-amyloid plaque density in the brains of adult patients with cognitive impairment who are being evaluated for Alzheimer's disease and other causes of cognitive impairment.
At the time of last year's CMS decision, Eli Lilly said it believed the CMS decision was "contrary to expert opinion" and clinical use guidelines, and that the ruling contradicted the stated goals of the National Alzheimer's Project Act, which is designed to foster the development of new and innovative ways to diagnose and treat Alzheimer's disease.
The lawsuit asks the court to set aside the 2013 decision and issue an order prohibiting CMS or its contractors from enforcing the ruling.
Lilly is funding the suit for the plaintiffs since, according to Medicare regulations, Lilly is permitted to assist an aggrieved party in presenting a purely legal question in a district court, according to Nicole Hebert, global communication consultant for the Alzheimer's disease platform for Eli Lilly.
The company "supports these patients in their fight to gain access to beta-amyloid PET imaging agents, like Amyvid, because we believe in the value of these tools to help patients receive the best care possible," Herbert said, adding that Eli Lilly believes CMS' coverage decision "creates significant barriers for appropriate patients and is a great disservice to those struggling with cognitive impairment who are looking for answers."