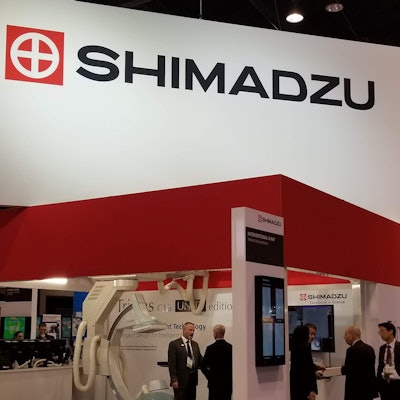 Shimadzu Medical Systems USA has received clearance from Health Canada for Shimadzu's Trinias digital subtraction angiography (DSA) system.
The Trinias DSA system is designed to facilitate minimally invasive x-ray-guided procedures in interventional radiology. The Trinias product line includes several sizes of its flat-panel digital detectors for both ceiling- and floor-mounted DSA systems.
The technology also features proprietary high-speed image processing, such as Score Pro Advance, which improves device visibility during fluoroscopy, and Score RSM, an image-processing algorithm that minimizes motion artifacts during DSA, Shimadzu said.