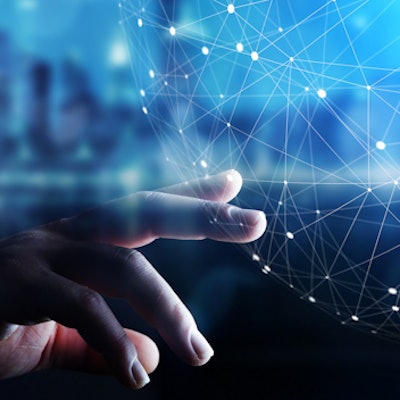 At the 2019 RSNA annual conference, Change Healthcare hosted an engaging panel discussion about the future of enterprise imaging and how to realize its potential. The panelists -- a mix of Change Healthcare experts, development partners, and longtime customers -- examined the advantages, challenges, and necessity of establishing a truly cloud-native network architecture.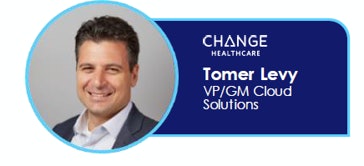 "The problem with enterprise imaging in the cloud today is that most solutions are not developed specifically for that platform, but instead are lifted from legacy technologies and replatformed," said Tomer Levy, vice president and general manager of Cloud Solutions at Change Healthcare. "This means providers aren't realizing the full benefits in improved care coordination, cost realization, and reduced infrastructure complexity that true cloud-native solutions can provide."
Change Healthcare's new Enterprise Imaging Network -- currently in development with key partners -- is being built from the ground up to exploit the flexible nature of cloud services and delivery. As a solution that doesn't simply replicate conventional on-premise systems, the Enterprise Imaging Network promises to deliver everything providers expect from an enterprise imaging service with the addition of clinical and operational capabilities that are only available through a truly cloud-native software-as-a-service (SaaS) platform.
"Change Healthcare is really looking to be a catalyst in helping to solve some of the complex problems in the healthcare model," said Tracy Byers, senior vice president and general manager of Enterprising Imaging at Change Healthcare. "It's safe to say that all of us, in some way or another, really feel the crushing complexity in the healthcare market, and together, we really want to try to help reduce that complexity and improve patient outcomes and lower costs."
As vice president of information technology at Bronson Healthcare Group, Ken Buechele has observed firsthand the critical need for certain efficiencies that could be gained by transitioning to a cloud-native model.
"We've got multiple image archives, multiple imaging systems -- essentially a type of environment that we spend a lot of time, resources, and energy to maintain the care and feeding of," Buechele said. "If you're a provider, your data center was probably built in a building that was, in my case, built in 1940. I don't want to maintain and own a data center anymore. It's just not a great investment."
The larger mission of Change Healthcare and the underlying aim of the company's enterprise imaging strategy align with Google's primary goal of delivering real value to customers, said Arie Meir, product manager at Google.
"We see our mission as to help our partners and customers organize their healthcare information, make it universally accessible, useful, and secure and compliant," Meir said. "The goal of our team is to build tools to enable solutions like Change Healthcare's that enable an ecosystem of applications -- of solutions -- that help doctors make decisions."
Aaron Green, Change Healthcare senior vice president and general manager of radiology, agreed that cloud-based systems allow for streamlined and safer workflows, and emphasized the potential reach of their positive impact across an organization.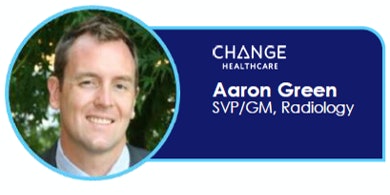 "When we look at all the different applications and storage and everything else that you have in your data center today -- just the cost of keeping all that up and running -- but it's also very difficult to have a full complement of staff understanding all the different components and keeping everything completely up to date," Green said. "So really, when you look at the 'why,' it's really about simplification -- making it easier for you to then turn your resources within your organization."
To view the RSNA panel discussion in its entirety, click here, and for more information on Change Healthcare Enterprise Imaging™, please visit the company's Enterprise Medical Imaging Solutions page.