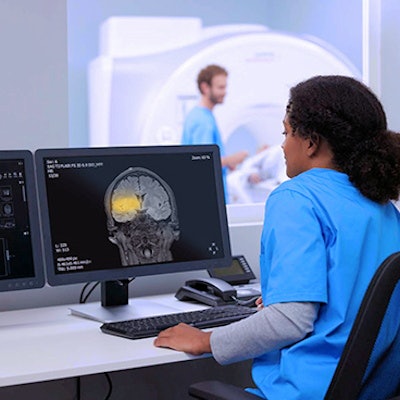 Driving to secondary sites or managing changes across multiple campuses, starting a shift early or staying late to avoid interrupting patient schedules -- these are the realities for most radiology departments that need to update protocols or adjust settings across multiple injectors. They need to physically touch each device. For a large hospital, standardizing protocols generally involves manually inputting the same changes across more than a dozen injectors.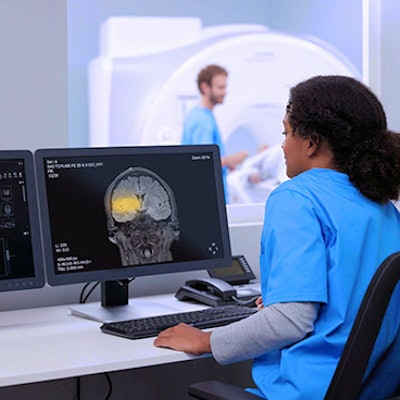 It is a time-consuming process, and it is prone to error. But this cumbersome way of managing injectors could become ancient history. Bayer Radiology is launching Injector Management, an enterprise software application that allows users to centrally manage protocols and other injector settings of Bayer CT and MR injectors (Medrad Stellant, Medrad MRXperion, Medrad Stellant FLEX). With Injector Management, protocols and other injector settings can be centrally programmed, updated, and synchronized for multiple injectors -- all from one application.*
"Injector Management saves a lot of time and trouble," said Salem Regional Medical Center PACS Administrator Andrew Clark, who is piloting Injector Management for Bayer. "For up to 25 injectors, with Injector Management, you've got one point of access to create and update protocols and change and edit settings like contrast agent, catheter size, and injection site," Clark added.
Bayer in Radiology is committed to developing software solutions that empower teams to be more efficient. Our goal is to unburden the radiology department, freeing up increasingly valuable staff time and enabling technologists and radiologists to help provide the best possible patient care.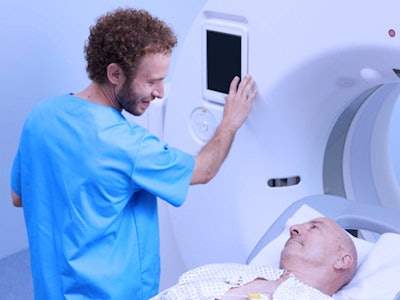 Injector Management works with other Bayer Radiology products that provide personalized dosing to data automatization and analytics to help the optimization of image quality. Developed with input from customers and stakeholders, Injector Management builds on these efforts and is being introduced as a nationwide shortage of radiologists and technologists thins the ranks of healthcare staff. The effect of staffing shortages is heavier workloads, which only elevates stress, hampers morale, and inevitably leads to burnout.
Injector Management was designed to alleviate stress by smoothing out and streamlining workflows and instilling confidence in technologists and radiologists that, even when schedules are hectic, the department can operate efficiently and successfully.
Injector management increases staff efficiencies by sharing best practices across connected injectors. In radiology departments with rotating technologists, staff will have the peace of mind that every device is optimally configured, and new hires will not be required to learn different configurations from injector to injector.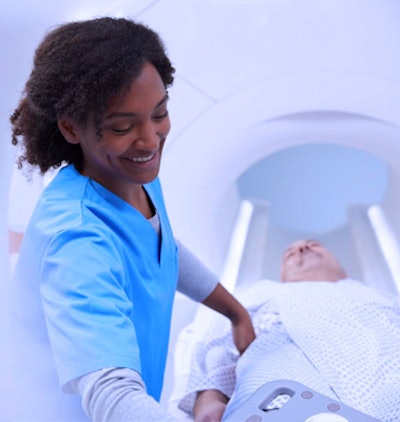 Another Injector Management feature is that it supports standardization for routine exams. "When patients come back for follow-up studies to see how their treatment is progressing, you really want that apples-to-apples comparison," said Clark. "You don't want the radiologist questioning, 'Does it look different because my flow rate was different, or the amount or concentration of contrast given was different?' "
Injector Management also includes an audit feature that automatically logs all additions and updates made to injector settings for quality control.
As the saying goes, simpler is better. And for radiology departments, that saying has never rung truer. As Clark puts it, Injector Management "really checks all of the boxes for our organization."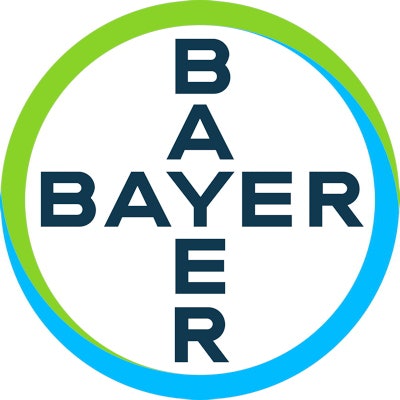 *Not commercially available
Disclaimer: This testimonial was provided by a paid consultant of Bayer.
The comments and observations expressed are those of the author and do not necessarily reflect the opinions of AuntMinnie.com.